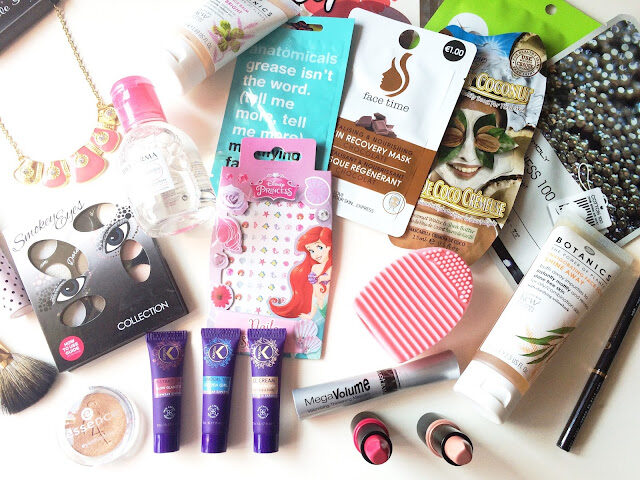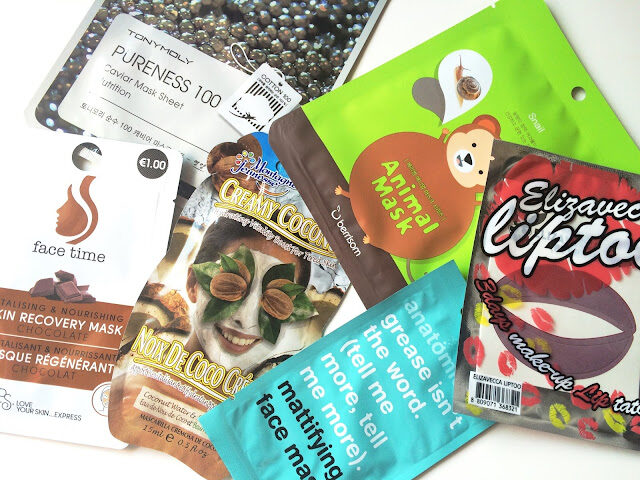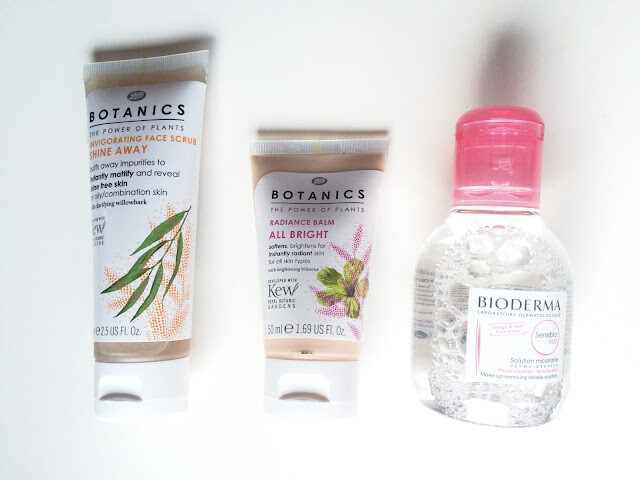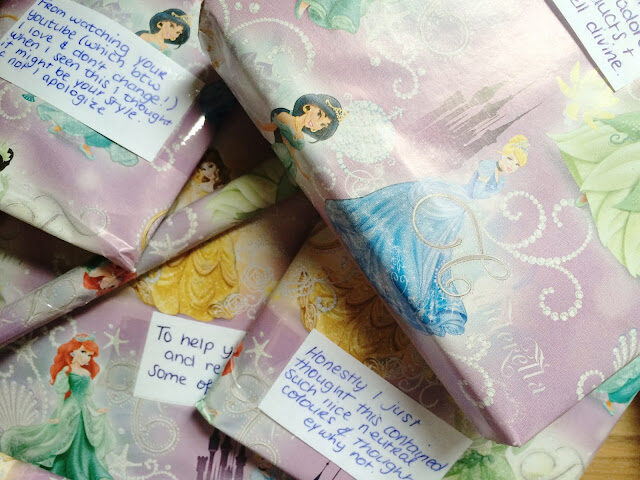 Since i started blogging one thing i had always wanted to do is a box swap. When is saw Jordan from Keep Dreaming wanted to do one i jumped at the chance and emailed her straight away as i love her blog and read it all the time. We soon swapped details and what colours we liked and our skin type. I was so excited as she is just as obsessed as Disney and Big Bang Theory as i am. We set a budget and agreed to send the box around a month later. My box arrived so quickly and i soon tore them open. Half way through opening them i realised i hadn't taken pictures i was just far too excited! It felt like Christmas had come early! Every item was wrapped in Disney Princess Paper which i fell in love with. Every item had a little note as to why she had picked that item.
I am overwhelmed with everything she picked and honestly cannot wait to try everything! One thing that made me giggle is she put in a few face masks which i also did for her. Another thing that i was excited about was the fact there were some brands i have never tried. The Essence lipsticks have been on my wishlist for the longest time and now i have two!
What I Got…
MakeupEssence Lipsticks (shades: 11 Nude Love & 12 Blush My Lips)Essence Eyeshadow 1 Glow of My Life Collection Smokey Eyes PaletteWet n Wild Mega Volume MascaraEyebrow PenFairy Girl Mascara
SkincareBotanics Shine Away Face ScrubBotanics Radiance Balm All BrightBioderma Micellar Water6 X Face Masks
ExtrasMakeup Brush EggFan Makeup Brush (Leopard print handle!!)Pink & Gold NecklaceKarora Gradual Tan, Instant Tan & CC CreamDisney Ariel Nail Stickers
The face masks are amazing. I got a Caviar Mask Sheet, Coconut Mask, Chocolate Mask, Animal Mask & Mattifying Mask. One thing i found really sweet is that Jordan watched my YouTube videos and soon realised how much i loved statement necklaces and chose this gorgeous pink & gold one! Also the Karora set i have never heard of this brand so i am excited to try the tans & cc cream! I am over the moon with everything i got and i hope she loves hers too!
I still cannot believe everything i got and cannot thank Jordan enough! I will be swatching everything and doing another post all about the makeup items i got so keep your eyes peeled!
Go over to Jordan's Blog "Keep Dreaming" to read all about what i got her!