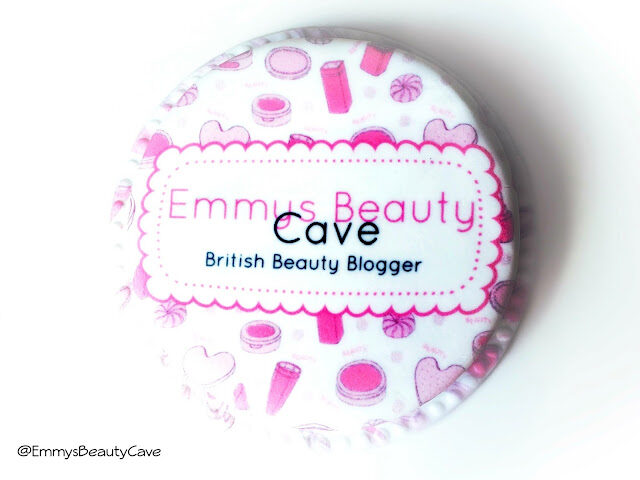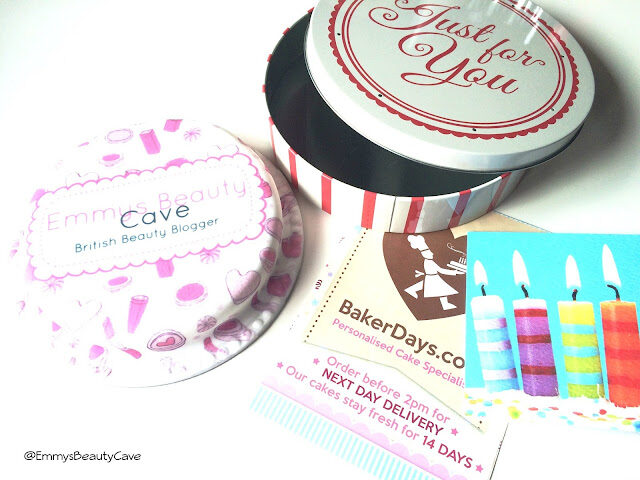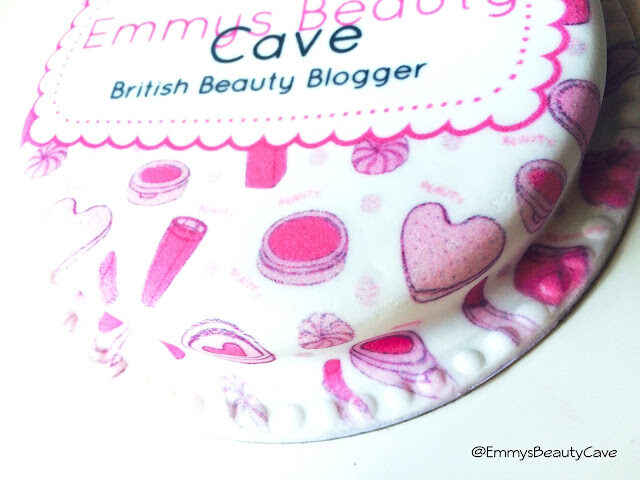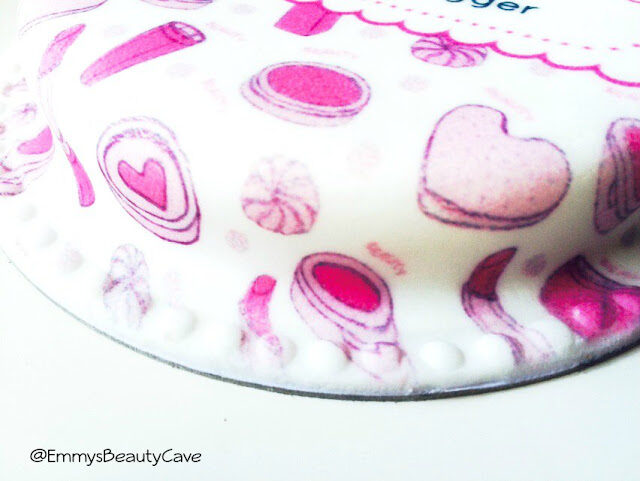 When this beauty of a cake popped through my letterbox i was beyond excited. I opened it up and was amazed at how pretty it was. As you can see this cake has my blogs logo on it and has a gorgeous pink patterned design of makeup and other girly things. It is completely perfect for me. This amazing work belongs to Baker Days which is a online website which specializes in personalised cakes including a whopping 35 Categories to choose from!
The cake i received is known as the Letter Box Cake which retails for £14.99 which is an amazing price considering you get a personalised cake of your choice or something from the website, a small card, some balloons and the cake comes in such a cute tin. The Baker Days Letter Box Cake is the perfect gift. 
You can choose different types of fillings but i went for the original favourite vanilla. The cake is then covered in Royal Icing with a design of your choice. The cake itself is super yummy with a soft moist sponge. I have to admit i was very suprised with how yummy this cake was! After looking through the Baker Days website i will definitely be ordering some Personalised Baker Days Cupcakes as a gift for birthdays and more. I think it is such a unique gift idea for any age and any gender, there is something for everyone!
Some of the Baker Days Birthday Cakes look amazing! You can use your own photos or an image of your choice which really would give it that personal touch. 
Is this something you could see yourself buying? Definitely check out the Baker Days Website to see for yourself how many amazing choices they have!
FOLLOW ME
BLOGLOVIN | INSTAGRAM | YOUTUBE | TWITTER