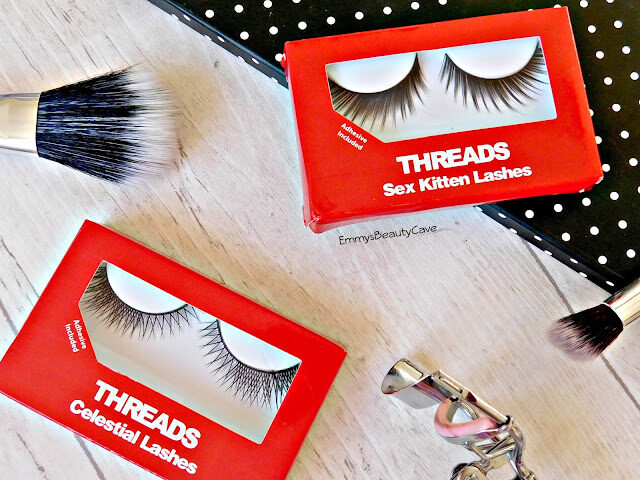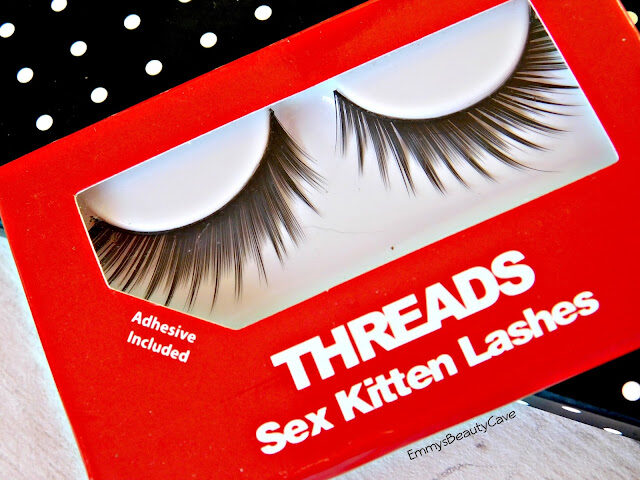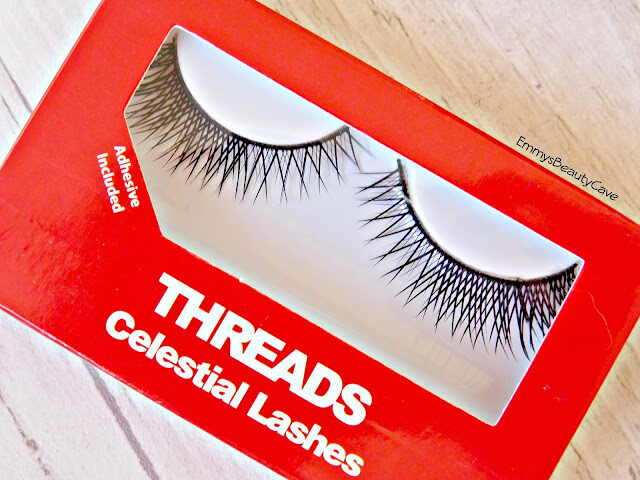 False Eye Lashes can be such a daunting thing and scare quite alot of people. I wore false eye lashes every single day for 5 years! I now don't wear them as much as i barely go out due to my operation but as soon as i am back working i will be wearing them most probably nearly everyday. False Eye Lashes are not as scary as they look. Most tips to apply them say use tweezers but for me i find that makes it 10x more difficult. I always use my fingers, let the glue set for about 30 seconds on the lashes and then apply. 
Threads Lashes are a brand i haven't heard of before but im all for trying out new brands. I received two sets of lashes and the styles are not my usual style but i was intrigued to try them. Threads also sell ones which are perfect for beginners. You receive a tube of glue in each pack which is a bonus. The only downside i have about the glue is once you have opened it you cannot re-seal it. I do like to have glue i can re-seal so i can re use the lashes. 
Before i applied these lashes i placed them against my lash line to see how much i needed to cut off in order for them to fit. I always have to cut my false lashes as my eyes are quite small. I then place the glue onto the lashes and leave for around 30 seconds until it became tacky. I always place mine on the middle of my own lash line, then the inner corner and lastly the outer corner. Because i found these lashes are firmer than most i squeezed them against my lash line and eye lid to ensure they were fully in place.
Top Tip
If you need to cut alot off your false lash trim the inner corner and outer corner so you don't ruin the lash design.
Celestial Lashes – Link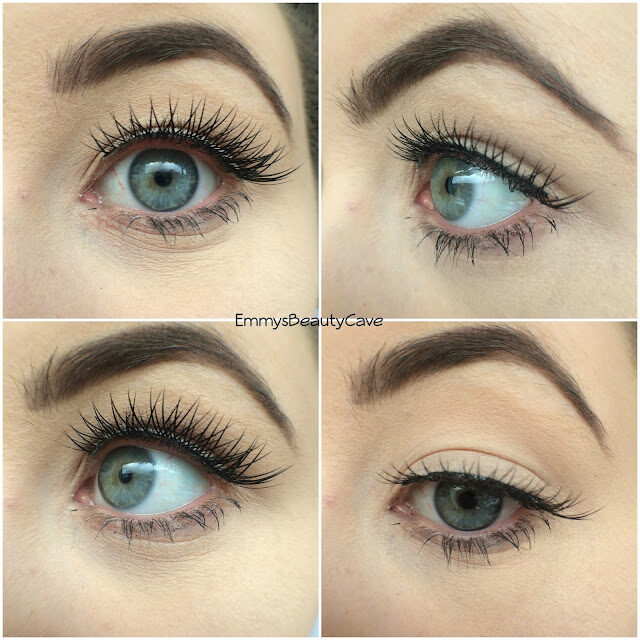 Sex Kitten Lashes – Link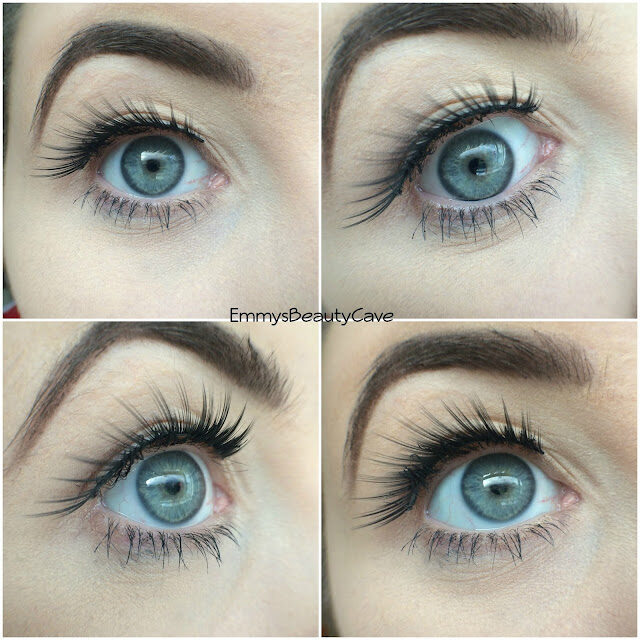 Im totally in love with the Celestial lashes, they look so pretty. The Sex Kitten lashes i wasn't sure about as they are not my usual style but once i had applied them i couldn't believe how stunning they looked. Just look at that side view, the feathered affect is stunning.