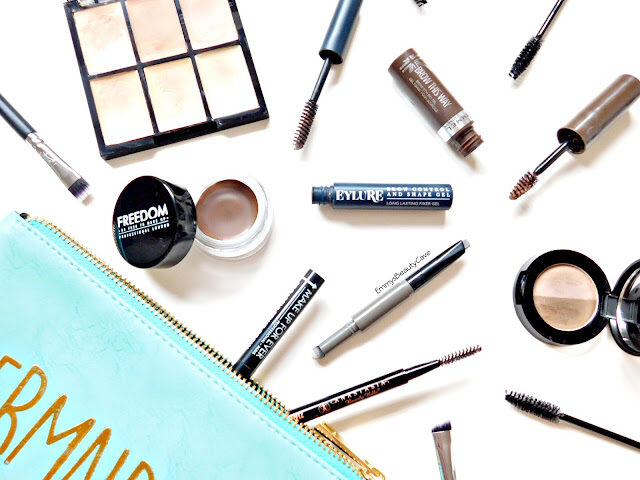 Who knew eyebrows were so important! Everyday I will spend a bit of time on my brows until they are how i want them. I look back at pictures from when i was 13/14 and think where the hell were my brows?! Nowadays 90% of people do something to their brows whether it be threading, tinting, filling in etc. I have found my favourite brow products in every form. I do sometimes tint my own brows at home for under £10, which I will share soon.
The Natural Brow aka The Pencils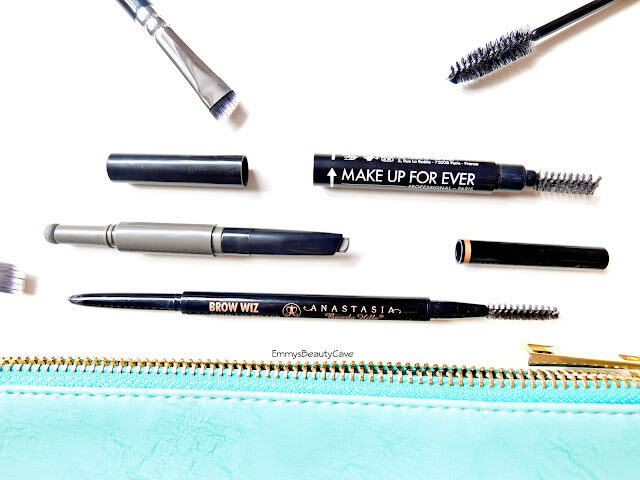 Make Up Forever 3-in-1 Pro Sculpting Brow | £18.00 | Link
I was sent this product over a month ago now and I have fallen in love. It comes with a spooley, powder highlight and pencil. The pencil is shaped with a slight angle which makes it perfect for the arch area of the brow. The more defined you want your brow the more pressure you apply. I did a full review with a before and picture of my brows which you can read HERE
Anastasia Beverly Hills Brow Wiz | £15.50 | Link
I recently won a blog giveaway and got a £50 Beauty Bay voucher so I finally picked up the brow wiz. I have tried the ABH Dipbrow Pomade which I liked but found it lasted far too long and the product dried up and I ended up wasting half of it. This pencil is perfect for being more into the detail, if you need extra hairs creating this is your tool. The crayon is quite thin but works effectively.
The Strong Brow aka Pomades & Powders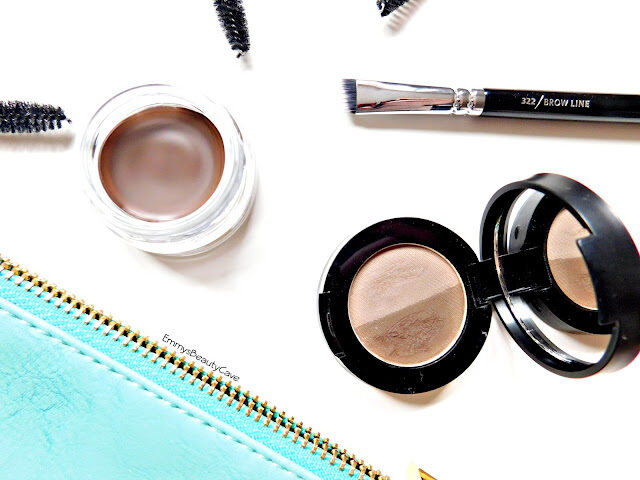 Freedom Brow Pomade | £5.00 | Link
I love brow pomades. I have been loving the Freedom Brow Pomade lately, I am now on my second pot. For £5 it is perfect, if it lasts ages and a little dries out I won't mind whereas the ABH one costs £15. It is super creamy and a little goes a long way. If you want a really strong brow a pomade is the way to go.
Freedom Duo Brow Powder | £4.00 | Link
I have used powders on and off but I love how this has two shades. It is very similar to the Sigma ones but at a much cheaper price. I was surprised how pigmented these are, again like the pomade a little goes a long way. I find i can create a really strong brow with this powder compared to many others. It can also create more of a natural brow depending on what you apply it with.
The Stay In Place Brow aka Gels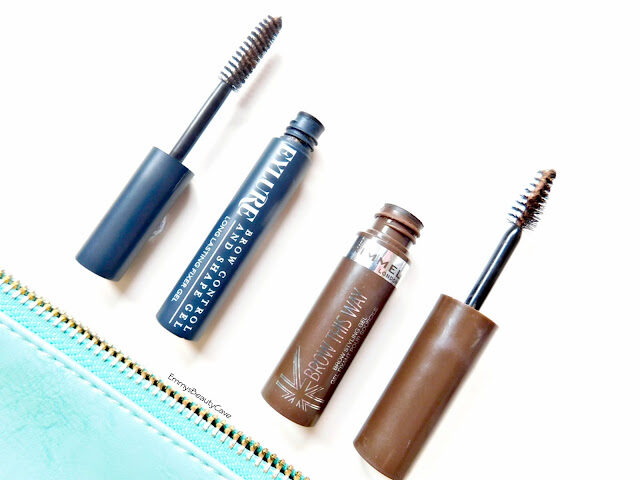 Eylure Brow Control & Shape Gel | £6.25 | Link
I never used to bother with brow gel until i tried this one. I find my brows look so much better when I use a gel as it just keeps any stray hairs in place all day.
Rimmel Brow This Way Brow Styling Gel | £3.99 | Link
This is a tinted brow gel which adds colour to the brows. I find this works best when I use pencils as it fills in any area's that look a little sparse. You can also use it on it's own if you have well shaped brows unlike me!
The Instagram Worthy Brow aka The Final Step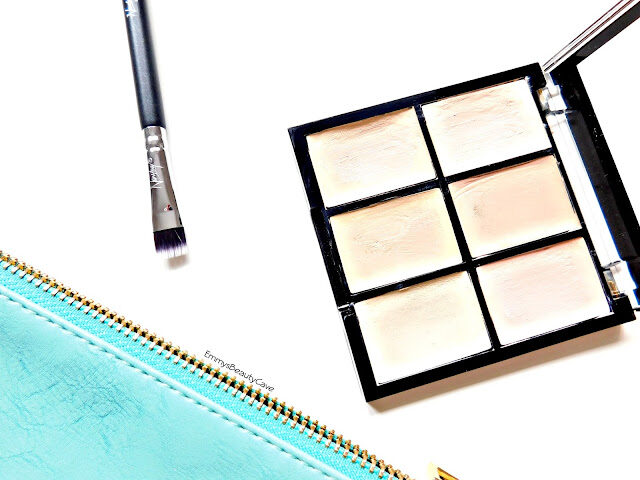 Freedom Pro Conceal & Correct Palette | £5.00 | Link
Once I have filled in my brows with one of the products above I always like to outline them and neaten them up. Using a creamy concealer works best and I love this Freedom Palette as I can mix shades depending on how light I want the outline. Even if you just outline the underneath of your brow it adds so much shape and definition.
Brushes
My two favourite brushes have to be the Zoeva 322 Brow Line Brush is perfect for when you use a powder or pomade. When outlining my brows I use the Nanshy EB03 Flat Definer Eye Brush (pictures above with the Freedom Palette)