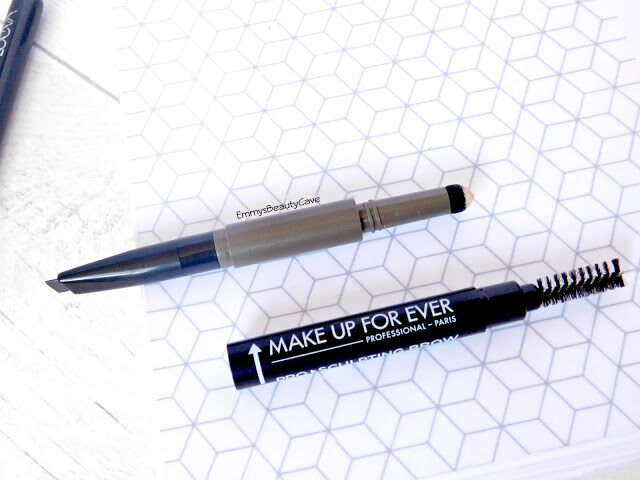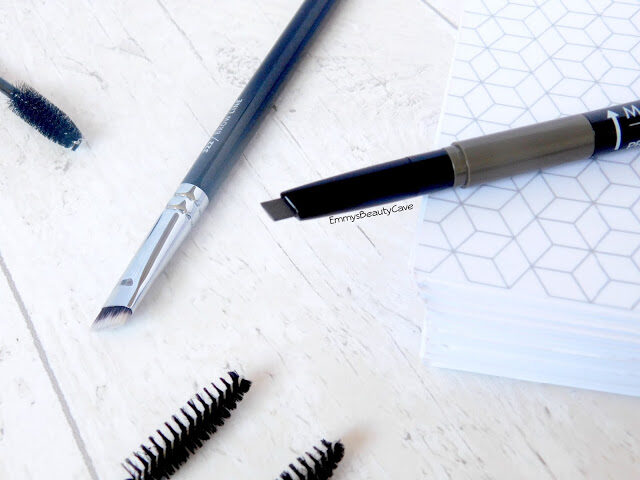 Who doesn't love a new release? Especially from Make Up Forever! Lately my brows have become a little untamed shall we say. Depending on what i am doing or where i am going i will use different brow products. When i was offered the opportunity to try out the Make Up Forever Pro Sculpting 3 in 1 Brow Pen which is one of Make Up Forever's latest releases i was super excited. As soon as i saw the 3 in 1 Brow Pen i knew i would love it. The packaging is sleek and simple which makes it perfect for putting in your makeup bag especially if you are travelling.
Step One
The first part of the pen is the spooley which is the perfect size to brush through your untamed brows to neaten them up. I have found since using a spooley it has helped create the shape of my brows. The spooley is quite firm which helps bring all your hairs back together and keeps them in place.
Step Two
Now we move onto the pen applicator. It is a angled shaped pencil which fits perfectly into the shape of your brows. You can use simple light strokes to create a subtle natural look or you can be a little heavier with it and add more shape. It has a twistable top to get the desired amount of pencil.
Step Three
The all important highlight! Who doesn't love a pretty highlight. The highlighter part of this pen really had me intrigued. You pull it out of the pen and it is a small sponge applicator, something i haven't seen on a brow product before. It is a powder highlight with a slight shimmer which is perfect for on the brows. When you push the sponge back into the pen it picks up more powder.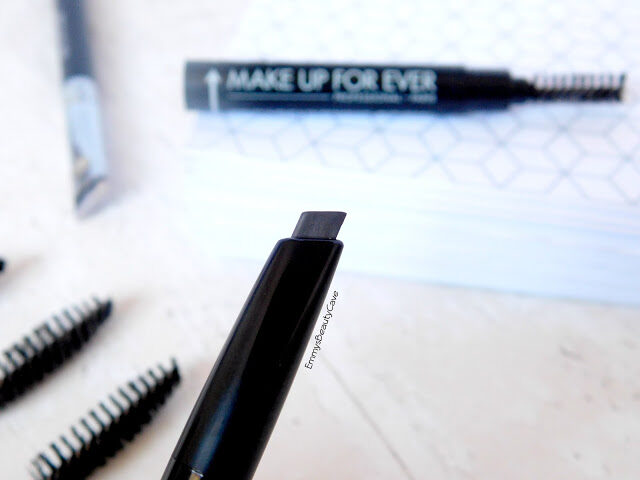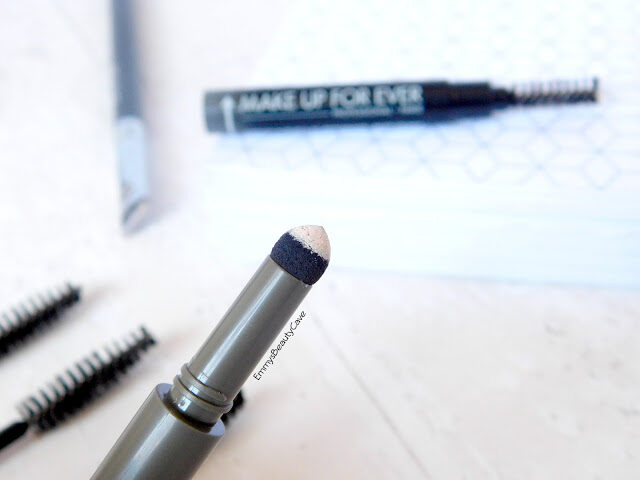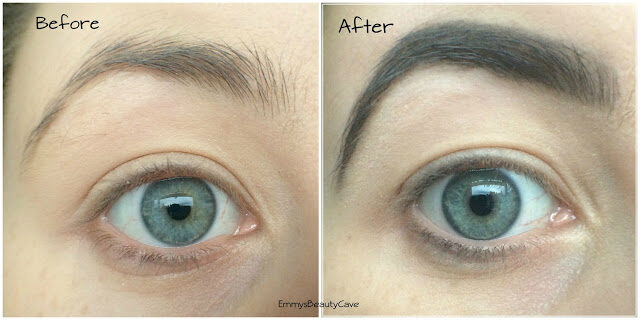 For me this is the perfect brow tool. I love how it has a brush, pencil and highlighter all in one. It can create different looks depending on how much pressure you put on to the pencil. I am really impressed with the latest release. As you can see from my before and after photos it has filled in my brows well, i like quite a strong brow but you can also create a softer look but not applying as much pressure.
Make Up Forever have also released the Make Up Forever Pro Sculpting Face Palette which includes a matte highlight, a contour shade, a shimmer highlight and a blush. It also comes in 4 different shades to fit all skin types. Lastly they have released the Make Up Forever Pro Sculpting Lip Pen which includes a matte shade and a shimmer shade, this is available in 4 shades.