Benefit Erase Paste has been on my wishlist for months. I picked up the Becca Under Eye Brightening Corrector back at the beginning of the year, and I loved it, so I held off getting the Benefit version. My mum recently got me some Benefit bits from Duty-Free.
I will also post a post comparing the Benefit against the Becca Corrector as they are slightly different. Anyone who suffers from dark under eyes knows the struggle of covering them. No concealer on its own will hide my dark circles entirely hence me using correctors.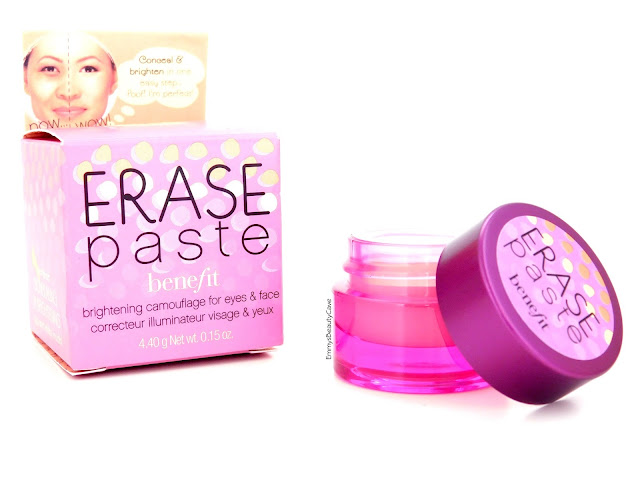 Benefit always know how to produce pretty packaging. The Erase Paste comes in a tiny pink and purple pot. You also get a small spatula in the box, which I use. I have gel nails which means putting your finger into the pool is a nightmare; I usually dab a brush into the pot and apply it that way, then I will blend out with my finger.
The Benefit Erase Paste comes in 3 shades, fair, medium, and deep shadows. I have the shade fair as I am pretty pale. The paste is a peach/pink toned corrector, perfect for that dark under eyes.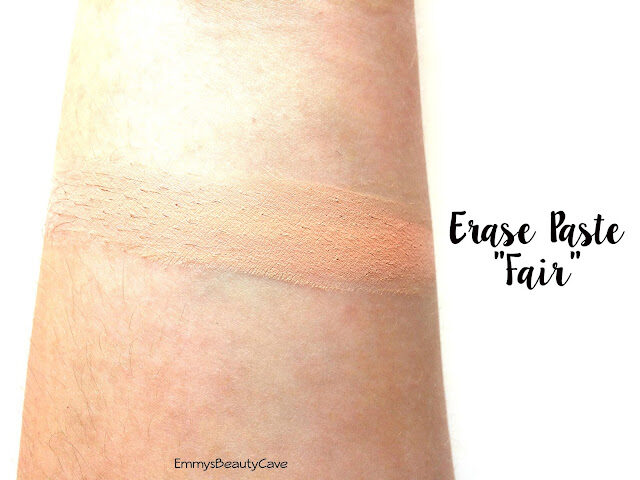 The consistency is quite creamy and blends easily. I find I only need a small amount as it does spread well. When applying, I like to use below where my dark circles are, and then I blend upwards as this helps prevent creasing. It did an excellent job at correcting mine under eyes.
You cannot use the Erase Paste on its own as it is a corrector, not a concealer. You do have to apply a concealer on top. I usually use a creamy concealer like the Maybelline Fit Urban Decay Naked Skin or Me. Products blend easily on top of it, and I didn't find any more creasing than usual. 

Above, you can see mine before and after pictures. The first image has no makeup on at all, the second image is just with the Benefit Erase Paste only, and the third picture is with concealer and powder on top.

I have read a few reviews where people found it made them oily. I have oily skin but only on my nose and chin. If you find you get more oily on your cheek area, maybe this isn't for you. I can see this working on dry skin too. The Benefit Erase Paste retails for £20.50, which isn't too bad at all. 
I will be comparing the Benefit Erase Paste VS Becca Under Eye Brightening Corrector with before and after pictures as the products are pretty different in many ways.