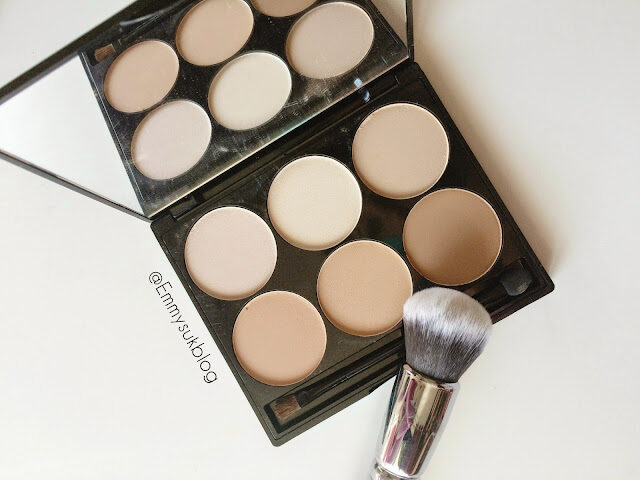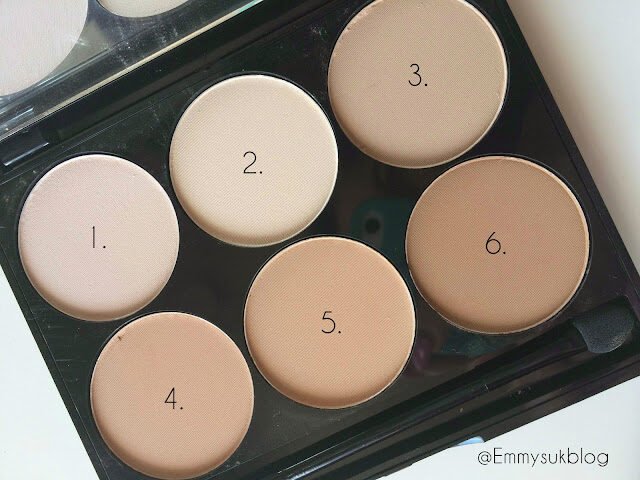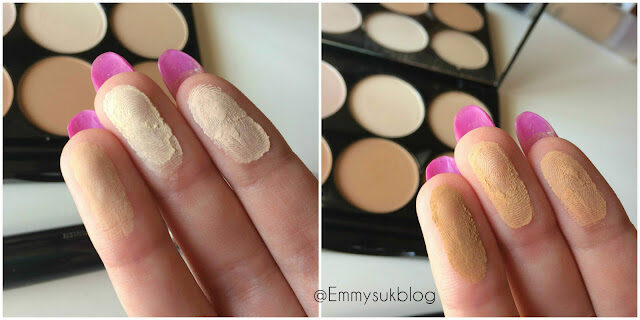 Contouring is something i have become to love. We all know Kim K is the queen of contour and we would all love to be able to contour/highlight like her (well her makeup artist). I do love to use my Benefit Hoola Bronzer to contour with but i recently came across this palette which is perfect. Everyone is raving about the Anastasia Beverly Contour Palette but yes BUT this palette will save you alot of pennies and is amazing quality.
The palette in question is the HD Brows Contour Palette. When i received this i was very impressed with the packaging, it is very sleek and has a huge mirror! The texture is very different to anything i have tried before. This is a powder based product but it feels creamy! Yes i know powder that feels creamy sounds wrong but it feels really soft and blends like a dream.
I love to use Shade 2 to set my under eye concealer as it brightens up my eye area alot. The bottom three shades work perfectly to contour. Depending on how strong i want my contour to be i use all three shades. Shade 4 & 5 work perfectly for a natural contour day to day whereas shade 6 is more for those evenings out where i want my Kim K Cheekbones!
The colour is buildable without looking heavy. I think because the powder has a creamy texture this helps it to blend really well and doesn't look cakey at all. Some contour products i find the shades to be a little orange on me where these are not at all.
This palette i bought from Ebay for £5.95! Can you believe it £5.95! I could not recommend this palette enough, im in love with it. Go grab yourself one asap! CLICK HERE to see this palette on Ebay.
BLOGLOVIN | INSTAGRAM | TWITTER