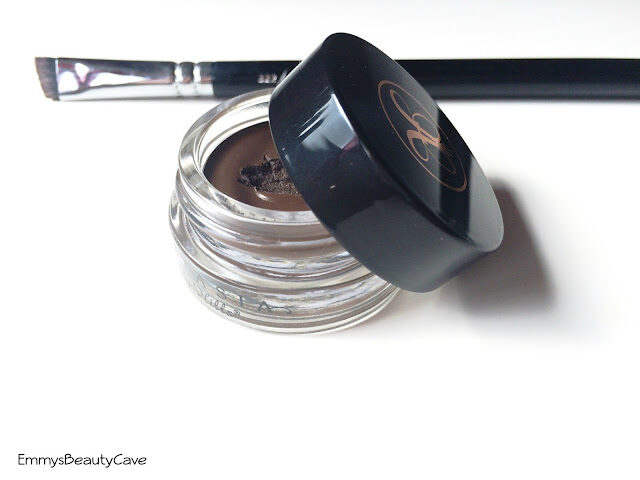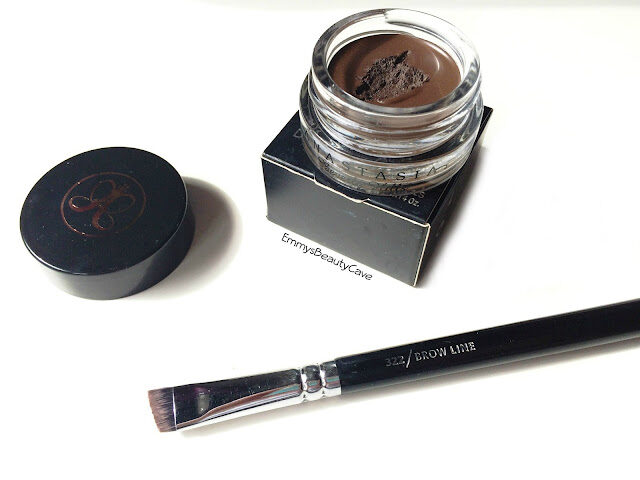 I recently started a scrapbook from when i was born up until now and I have to say looking back even just a few years ago my brows looked horrendous compared to now! Eye brows have definitely become a staple part of most women's makeup routine. Everyone is different and suits different shapes, its only the past few months I have found the perfect shape for me. One product hugely raved about is the Anastasia Beverly Hills Dipbrow Pomade which of course I had to try for myself.
I searched swatches online and decided to go with the shade Chocolate as I have extremely dark brown hair and usually always end up dying it back black but I don't want black eyebrows! First impressions were good. The packaging is lovely and definitely feels high end. It comes in a small box with the ABH Logo and the the pot itself is glass. It is pretty heavy but for the £15 price tag you want high quality. My ultimate brow brush is the Zoeva 322 Brow Line Brush which is only £8.00. Beauty Bay is heaven for me, when I came across how cheap the Zoeva brushes were, I had to have them.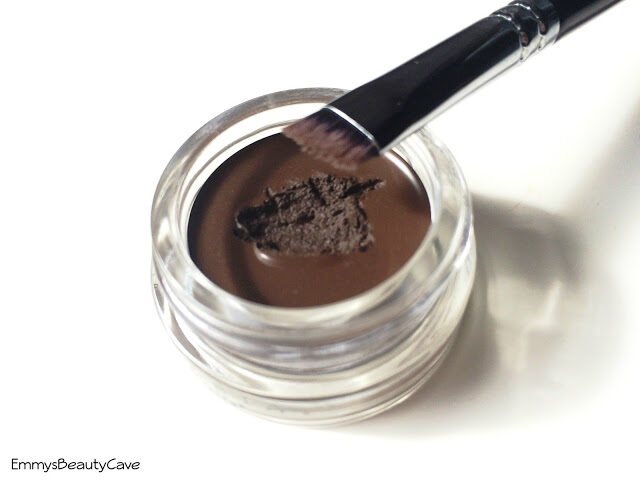 So does the ABH Dipbrow work? The first time I used this I dabbed my brush in and applied far too much product and it became unbearable to work with! You literally only need to slightly dab your brush in and get the tinniest amount product. This stuff really goes a long way! If you apply too much it looks messy, clumpy and just wrong. I always do the tails of my brows first and then work inwards to create a more natural affect. It does take a few goes to figure out how much product you need. Once I figured out how much to apply I found this easier to work with. If you are in a rush in the morning then this isn't for you. Using this product you definitely need time and patience.
The best part about the Anastasia Beverly Hills Dipbrow Pomade is the lasting power. After a full day from 7am till 10pm at night my brows still look like perfection. I do always set my brows with a clear brow product but I have also tried this product without and can confirm it lasts just aswel! I mainly set my brows to stop the odd hairs moving rather than the product smudging or anything.
It is an amazing product but my only negative is the fact after you get away half way through which takes months the product dries out and makes it difficult to use. You will end up using half to three quarters and then having to throw it away as it is too dry. Lately I have found a £5 alternative which works exactly the same, lasts the same and literally has no difference and that is the Freedom Brow Pomade.
Have you tried the Anastasia Beverly Hills Dipbrow Pomade?
Bloglovin | Instagram | YouTube | Twitter